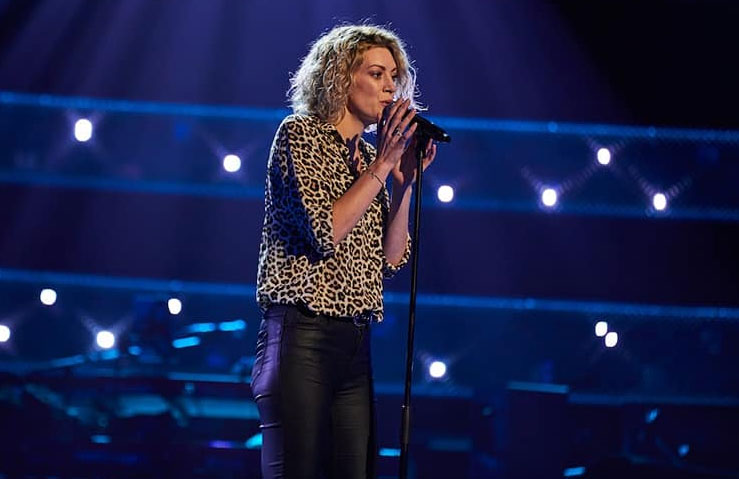 Vikkii Webb-Medhurst
Vocals
Fresh from a recent stunning appearance on the ITV Hit show "The Voice" Which saw her successfully gain a position on team "WILL.I.AM". A tweet from legendary artist Sir Tom Jones quoted him a saying he had "Made a mistake in not pressing the button for a superb vocal performance".
Vikkii began her singing career at a very young age, in 2002 she was chosen to sing at Her Majesty's Theatre for the Quenn's Jubilee. She joined Miracle, a professional function band spanning 10 successful years in which time they won the 2008 "Star Big Band" Competition. We are very lucky to have Vikkii's services as an outstanding singer and performer with an incredible vocal range.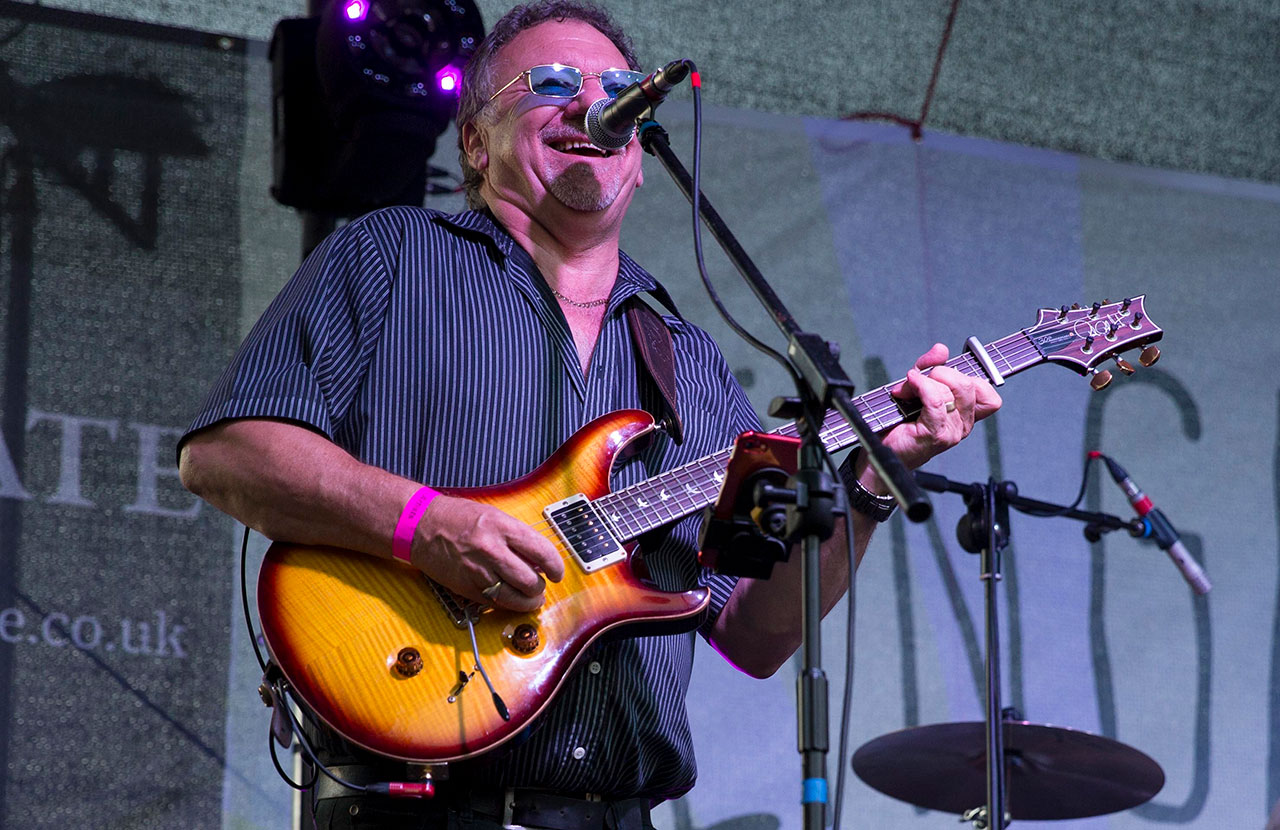 Paul Green
Guitar & Vocals
Paul has many years experience on guitar including studio and live sessions, teaching, writing and touring.
Signed to the same record label as Slade, his band En Route was managed and produced by Animals bassist Chas Chandler (Jimi Hendrix manager). They released a successful album and singles for "Six of the Best" records.
One of his most notable and nostalgic experiences was recording at the famous Abbey Road Studios.
He has performed at some of London's most prestigious venues with numerous artists.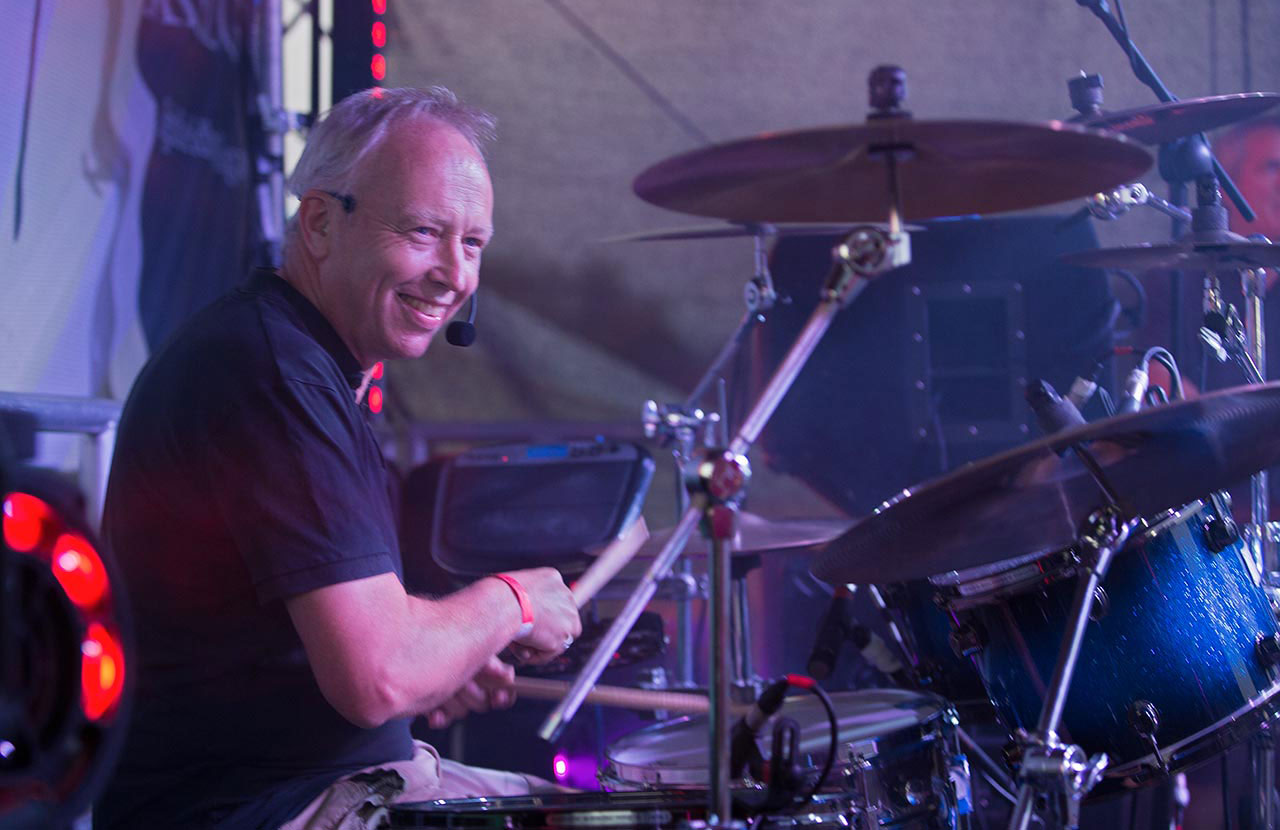 Steve Boorer
Drums & Vocals
Steve turned pro at 19, touring the UK with a rock musical & recorded a cast album in London.
Joining the band En Route who signed to ex Jimi Hendrix manager Chas Chandler's record label, he toured with Slade & recorded an EP which airplayed on Radio 1.
Later he formed The Drivers, with Nick Eede (Cutting Crew), securing a record deal in Canada with top 20 chart & album success. The 2nd birth of Cutting Crew featured him on drums.
Then came Gone Tomorrow and a contract with EMI in Japan to release a covers album which gave him the opportunity to promote & tour parts of the country to excellent reviews.
Bruce Davidson
Keyboards & Vocals
Bruce started his childhood musical journey as a cathedral chorister touring, recording and performing on radio and television, along with a host of stars including Petula Clark, Peter Skellern and Richard Stilgoe to name but a few.
Moving away from the classical scene, he went on to grow his hair long and get into the world of rock and roll keyboards and synths, including the rite of passage in touring the UK in a back of a transit van, with both popular local originals and cover bands alike.
Along the way, Bruce has recorded several albums and tracks, as a band member, session musician, producer, studio tea-boy (!), tape op and engineer with artists such as Norman Cook and Johnny Wakelin and even had a solo piano spot on a celebrated high-end audiophile album in Japan. He has produced sung jingles and voiced commercials for radio and TV broadcast and also toured outside the UK, playing with Nick Van Eede (Cutting Crew) and in the Middle East also with Canadian band Mir.
On the other side of the business, Bruce is directly involved with many studio and musician product manufacturers and brands and has his own company, who are responsible for distribution of many of these brands in Europe and in some cases worldwide.
Gary Williams
Bass Guitar & Vocals
Gary started playing bass at the tender age of 11 under the guidance of his father Brian Williams, who was then a highly regarded session/gigging pedal steel guitarist, so his first gigs were in his Dad's various country bands and a Shadows cover band at 13 (!). He has been in various original & covers bands including Stiff Records signed act Fast Freddie's Fingertips, and Acid-Jazz funk band Peachstone. Gary joined new romantic giants Ultravox in 1993 and recorded 2 albums with the band plus over 4 years of touring experience throughout Europe and the UK.
Following this, Gary has been kept very busy performing and recording with various artists such as Dannii Minogue, Savage Garden & Bananarama plus his own band Boogie Wonderland, Noon, Parlophone-signed artist Alexis, comedian Tim Vine plus regular recording sessions & freelance work.